Stop the count
The rumours are true, mates. At-risk register Sesame Street puppet Frank Tufano has abandoned his carnivore diet. In an event certain to shake the cucknivore world to its foundations, Frank took to his popular YouTube channel to confess his sins with the video NO MORE CARNIVORE DIET after 7 years! and give the reasons for his apostasy. Having spent between 7 and 8 years eschewing fruit and vegetables for raw beef, chicken gizzards and organ meat, Frank has decided that the wicked carbohydrates hiding in such foods as rice cakes, potatoes and pasta, might not be such a bad thing after all. Apparently not caring that he would plunge carnivorism into crisis, he brazenly shared the video across the Internet to a chorus of "oh right", "what's a Tufano?" and "why should I listen to this goofy little bitch?" All was changed, changed utterly – in his mind at least.
The first few times you see Frank Tufano you think he's a spoof – kind of funny, but a bit too on the nose. Those permanent marker eyebrows give it away, along with that grotesque whiny voice that nobody is ever going to take seriously as coming from a functioning human. Throw in the Ross from Friends after the teeth whitening gnashers and it becomes obvious that this is some New York open mic stalwart's attempt at a Sacha Baron Cohen character. At some point it hits you that Frank Tufano is a real person, those are his real eyebrows, those teeth are the ones he wakes up with each morning and that shit brain is the one he's stuck with. The moment gives us pause. You knew cucknivores were depraved beyond redemption but this? This is tragic.
You may have come across Frank on one of his many anti-vegan tirades – scientifically suspect broadsides with more strawmen than a scarecrow gangbang. Being an occasional New York bartender turned self-taught expert in nutrition, he has built up a significant following among bodybuilding bros for his forthright views on optimal health and the importance of copying a quite particular interpretation of what our shit-eating ancestors did to the letter. Frank's focus appears to be to emulate the 1966 Britflick clinker One Million Years B.C. sharing as it does the film's arm's-length relationship with historical accuracy.
Shawn the Baptist
The true pioneer of the carnivore diet though is orthopaedic surgeon Shawn Baker. He first came on the scene around 2017 claiming that eating meat and only meat was the way, that fruit and vegetables were bad for you and that he was living, breathing proof. At 6 foot 5 and built like a brick shit house, Baker cut an imposing figure. If you dared to call his diet psychotically unhealthy he would pick you up with one of his giant caveman hands and beat you beyond death with the other. That's what it felt like at least whenever he showed up on the Joe Rogan Experience or promoting his creepy weird book.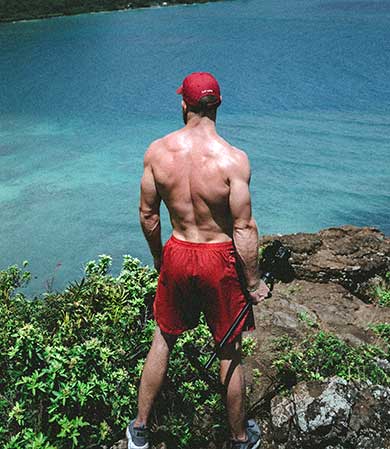 And how about that book? The blurb tells us that "Shawn Baker's Carnivore Diet is a revolutionary, paradigm-breaking nutritional strategy that takes contemporary dietary theory and dumps it on its head to deliver outstanding results." That kind of counterintuitive, against-the-grain thinking is catnip to bro science lifting dudes and when delivered by the pinhead giant with a body that looks like it was carved out of granite by Charles Atlas it made for a potent message. The culture that told you hyper-masculinity was toxic? WRONG. The cosy consensus of nutritional science? WRONG. The nagging feeling that the answer was eating raw meat with the fellas, buttressed by a projected father-son relationship that made Ben Shapiro's with Jordan Peterson's look healthy? NEVER MORE RIGHT.
Shake the disease
In a tale of the totally predictable, science showed up, took one look at the "no fruit, no veg, no carb" doctrine of the cucknivore diet and went "ah, hell naw…" Assistant Professor of Nutrition at Simmons University, Rachele Pojednic said "I honestly think one of the biggest risks of the carnivore diet is colon cancer, but we won't have data on that for years to come (and this would also mean that someone needs to do a study on this diet, which I honestly don't see happening)."
It's almost as if the scientific community regards this revolutionary diet as too laughable to study? What say you, Harley Street nutritionist Rhiannon Lambert? "One thing you can't ignore is there are some nutrients you just can't get from meat," OK lady, but they could always supplement, even though they are apparently vigorously opposed to – "The carnivore diet is also missing fibre," she continues "key for the internal digestive system and weight management, and a critical part of a healthy diet." Proponents of the carnivore diet make a big play of how important the increased bioavailability of nutrients in raw meat is but non-psychotic sources point out the presence of potentially fatal pathogens in uncooked meat such as salmonella, trichinosis and listeria. It seems that this ridiculous-sounding cultish fad diet has all the trappings of a ridiculous cultish fad diet?
Hero complex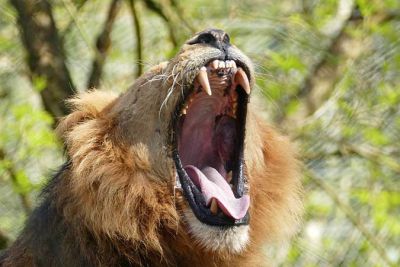 So before we even get to Frank's video, the carnivore diet is carrying a lot of baggage. Having been an evangelist for the diet for years, you might imagine Frank coming into this video somewhat sheepishly but he's anything but. He takes pride in being the One Honest Man in the carnivore movement, possibly on the Internet. Having been the One Twue Follower (all the others were deviating and cheating, he insists) he lays claim to being the first and only defector. No one else of consequence has ever quit. I dunno man, I can't speak to the status of every cucknivore on YouTube but Remington James (500 K subscribers), PrimalBro, TheFatFueledGirl, Danny Roddy, Dan Phoenix and others all seem to have got there first.
Anyway, it appears that despite giving the impression that this was the best diet in the history of forever, all was not well throughout his lengthy meat run. In the early days, he "almost had rabid starvation" which sounds suboptimal even to a charitable observer. Things seemed to improve as he unlocked the significant achievement of being the worst person in the room in an argument with Vegan Gains but as his nutritional profile increasingly resembled that photo of the spider's web spun on acid, things began to fall apart.
"My health has been so poor at times in these last 2 years that I couldn't even adhere to the diet without getting incredibly sick". Worse was to follow as guzzling down foreign organs was affecting his organs. "I damaged my liver – it couldn't handle the carnivore diet anymore, all of the iron." During this period, he was chugging down painkillers like Richard Carpenter in a Tylenol-off with Michael Jackson and Prince. In addition to the liver damage, he complains of how he was plagued by chronic insomnia and heart palpitations. We have no data on whether his habit of eating rotten meat contributed to these symptoms but we feel on fairly safe ground saying that it didn't fucking help.
What Frankie did next
As the video reaches the finishing straight you're waiting for the inevitable upsell – the new balanced diet cookbook perhaps. And you find yourself pleasantly surprised when it doesn't come. Instead, Frank pivots back to his long-standing beef with Carnivore MD Paul Saladino. Frank is convinced that Saladino is trying to destroy him and has previously cried like a bairn talking about how the more media-friendly Carnivore MD is ruthlessly plagiarising him. "Until I leave this planet I will do everything in my power to make this man feel my pain," he said, with his signature understatement. He won't be sharing the specifics of the plant foods he's eating or why because the thought of being plagiarised again is too appalling a vista for him to countenance. As for explaining himself, that would just "give the template for all these conivores, baldivores and cornivores, whatever the hell you want to call them, these grifting clowns to jump ship along with me." Well, it sounds as sane as anything else he's ever said.
Is this the end?
It's tempting to dismiss all this as the inane rantings of a discredited click-hungry grifter, desperately searching for relevance long after that particular ship left the dock. Ah, if only we had that luxury. Frank Tufano has over 100,000 subscribers on YouTube alone and while you may comfort yourself with the thought that a certain portion are hatewatching, a scroll through his comments shows that a large majority take him seriously as an authoritative source on diet and nutrition. So as much as we may want to ignore his imbecilic blather, it is important for us to chronicle, debunk, skewer and eviscerate his dangerous and inept truth mangling for as long as he remains active. This grotesque hall of mirrors fuck with the brains of a rocking horse, the brow game of Bert and Ernie and the charm of a Second Life date rapist will remain in our crosshairs until the devil or E. coli takes him.