Overreaching skunks to receive a California reaming
For a country so instinctively opposed to regulation, The United States of America is alarmingly fond of reaching for the regulation tyre iron to club the little guy unconscious when it suits. Just ask Miyoko Schinner, founder and CEO of Miyoko's Creamery, a plant-based cheese and butter operation in Sonoma County, California. In December, she got a cease-and-desist letter from the California Department of Food and Agriculture (CDFA) to "stop doing them things you done". Her crimes? That she did knowingly and with malice of forethought, refer to her vegan butter as "butter", label her lactose-free products "lactose-free" and, worst of all, parade a photograph of a grown woman in a consensual hug with a rescued cow.
It all sounds like the kind of socialist nightmare proponents of laissez-faire capitalism invent as they circle jerk over first editions of Atlas Shrugged. I thought we were against regulatory overreach? Needless to say, the CDFA have no interest in competitive fairness in particular or social justice in general. It is merely the latest episode in a long-running saga where corporate carnists desperately scramble to protect their financial interests and avoid the civilisation of their barbaric practices.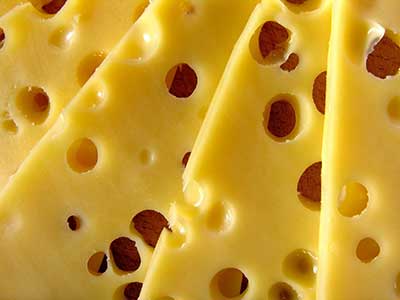 Take a look at France, where they banned meat names for vegetarian alternatives. Mumbling incoherently through a mouthful of snails, a French spokesman argued that a pack of vegan sausages could easily be mistaken for a pack of meat sausages, raising the appalling vista of unsuspecting consumers accidentally reducing their cholesterol, stroke risk and erectile dysfunction. It was, of course, a laughable position. Say what you will about plant-based food packaging, it's not exactly shy about where it comes from or its stated aim. That's its main selling point, not its fatal flaw.
Schinner isn't taking it lying down. She is suing the CDFA, arguing that the mandates violate her First Amendment rights. She is backed in the lawsuit by the national non-profit Animal Legal Defense Fund, who are also coordinating Tofurky's action against the state of Arkansas. Once again, legislators claim they are all about protecting the public but Truth in Labeling Act 501 is the least convincing thing to come out of Arkansas since Bill Clinton renewed his marital vows.
The CDFA should bear in mind that Schinner is no blushing ingénue when it comes to legal action. She has form. In 2019, she successfully settled a very similar case out of court on the "butter" issue. She was prohibited from talking numbers but could say that the amount would "put a smile on your face". With the precedent set, expect Schinner to come out swinging against the CDFA. They may just regret the day they decided that a photo of a smiling cow was the hill they wanted to die on.
You really have to admire the brass balls on these bloodmouth rasclaats. Not content with kidnapping, imprisoning, impregnating and torturing a zillion cows every year, they now seek to run interference on cruelty-free alternatives. They fear their own obsolescence and they should because while it is not imminent, it is inevitable.
Still, is it too much to hope that they might use this as an opportunity to reflect, reform and recalibrate their response? Engaging in grubby little regulatory practices like this is tawdry and reeks of desperation. Studies show that the public do not find vegan dairy product labelling misleading. The CDFA risk making an ever bigger dick of themselves than they did over the Apple Moth spraying controversy which, in itself, would be something of an achievement.
Taking on Miyoko Schinner? I don't like your chances, bud. Take a chill pill and a sheese roll, ffs.