Sanctioning bodies
When Jim Carrey met Tommy Lee Jones for the first time, right before they worked together on Batman Forever, Jones told Carrey that he hated him. Taken aback, Carrey asked Jones why. "I cannot sanction your buffoonery," came the response and that's pretty much how The Savage feels about What the Health. You might support the cause and admire the intent but the aggregate of missteps makes it impossible to endorse.
The feature-length documentary bills itself as "The Health Film That Health Organizations Don't Want You To See" and that's really quite big of them as the 90 minutes it takes to watch could really be more productively spent masturbating the dog, self-harming with a can opener or drinking yourself into a stupor like Judy Finnigan every morning she wakes up and remembers her involvement in the "You Say, We Pay" scandal. Any health organisation that doesn't want you to see it, is doing you a solid by looking after your physical and mental well-being.
Because What the Health is everything wrong with a particular stripe of woke veganism, one that combines scientific illiteracy with a conspiratorial worldview it struggles to understand, never mind explain. Clunky reveals and witless scaremongering makes you feel like you're watching some mid-afternoon made-for-TV Channel 5 clinker about a Tennessee housewife who took on Big Meat to prove that antenatal hotdogs caused her son's shit brain.

Good intentions are not enough
Ringing helplines: seldom helpful
A chiropractor is not a doctor
Robert Ratner gets ratty
False equivalence: base malevolence
Economically illiterate claims
Attacking conventional medicine: idiotic
Humans are not frugivores
Anecdotes are pish
Getting some Kip
What the Health is brought to you by the team behind Cowspiracy. Keegan Kuhn teams up once again with Kip Andersen, who fronts the doc. Kip's vibe is very much that of the high school jock at the 15-year reunion who's just discovered yoga, 30-day water fasting and Flat Earth conspiracies. I'm tempted to call his approach faux naïf though, as things progress, the likelihood of him being naïve naïf increases exponentially.
The good
Before we cut its throat and dump its body in a sewer, let's deal with what we can like about What the Health. It says things that few sensible people would argue with. The dairy industry being subsidised by the government is a big deal. The pharmaceutical lobby is large, powerful and puts shareholders before patient welfare. Meat consumption is horrible for the environment, animal welfare and the chances of your carcinogen-blitzed colon killing you. The life of a diabetic is one best swerved. The science of epigenetics is important and often misunderstood. Spraying pig shit during funerals? Uncouth and almost certainly unnecessary.
Hippocratic oaf
We begin with that quote from Hippocrates every shitsack vegan with a loose grasp on reality likes to puke up when they're at a loss to begin or end an argument. "Let food be thy medicine, and let medicine be thy food." This could mean "eat healthily!" but it is most often used to say "bro, ditch that Zoloft, eat some falafel and check out this sick sunset – that's a real antidepressant!" We are already off on the wrong foot.
Kip talks about his family history of cancer and diabetes, neither of which he recommends. He describes a pivotal moment in his life – the day he heard the WHO categorised processed meat as a Group 1 carcinogenic. That puts it in the same category as cigarettes, plutonium and asbestos. You wouldn't give your kid an asbestos sandwich, would you? Well, would you??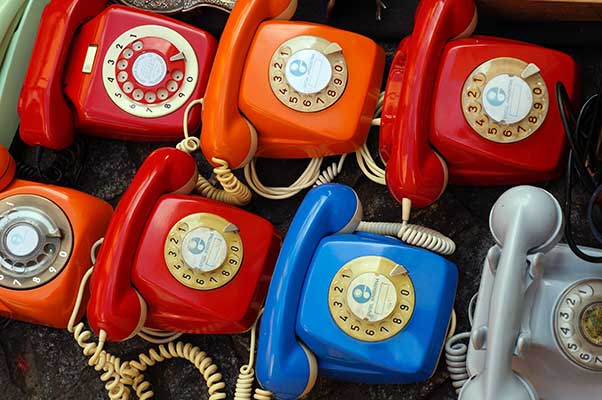 Serious as cancer
A serious, literal-minded boy, Kip takes this to heart. He immediately hits the Internet, finding himself on the American Cancer Society website. He is shocked. Anticipating blaring headlines announcing that meat is murder and, very likely, suicide, he instead finds muted advice to eat a balanced diet with plenty of fruit and vegetables. And get this. In the recipes section, he finds processed turkey and canned meats. What on earth?
Kip's not a scientist but he sees no difference between this and force-feeding pre-schoolers asbestos. In no time at all, he is on the American Cancer Society helpline, taking up a space that could be occupied by a chemo patient, panicking leukaemia-ridden 11-year-old or wealthy would-be donor, to give them a piece of what passes for his mind. The helpline person though, is anything but helpful. They claim not to "know" about those "things" on the website because it's "not part of their job". Sure, George.
The ACS tell Kip they will get someone to contact him and sure enough, an appointment with a representative is made. Dark forces gather behind-the-scenes though. Kip's brilliant phone call has sent ripples through the organisation. The cowards cancel, terrified of Kip's difficult questions. Sinister music on the soundtrack lets us know that this is no coincidence. Because it is no coincidence.
Stop! Goldhamer time.
Time for some talking heads. Dr Alan Goldhamer of the TrueNorth Health Center looks like an authority. The problem is that Dr Goldhamer is not a doctor, he's a chiropractor. Even when it's not killing your grandad by breaking his neck1, chiropractic has some serious problems.2 Goldhamer recommends psychotic 30-day water fasts which is generally a red flag you should heed. He was inspired by Herbert Shelton, naturopath fuckwit and aggressive anti-vaxxer who once wrote "Belief in immunization is a form of delusional insanity." Goldhamer walks, talks and quacks like a quack. If you want credibility, this is not your guy.3
Then we hear from Dr Michael Klaper. Another TrueNorther and another long water fast advocate, Klaper is a fully-fledged SCAM dickrider, spending many years promoting acupuncture, chiropractic and naturopathy. He apparently supervised skeptic fatboy Penn Jillette's 21-day water fast4, news that provokes a reaction in The Savage he can best describe as oh ffs conflicted.
Free association
We arrive at the killer scene that many of you will have seen before even watching What the Health. It's the interview with American Diabetes Association's Chief Scientific & Medical Officer, Dr Robert Ratner. The interview went a little viral and gave Andersen a credibility he does not really deserve. In a classic case of a resistible force meeting a movable object, Kip sits there doing his Rain Man shtick, nose buried in his notes, repeating studies he doesn't understand while Ratner responds by coming across like a lawyer for Petrochemical Death Corp, stonewalling like a pro and getting unnecessarily angry and defensive.
It is all so unnecessary. Once he agreed to do the interview, Ratner should sit the fuck down and calmly tell Andersen what he eventually does when he is already in the process of walking out "There are many studies that have never been replicated or frankly are wrong. That's why we do peer-review." Yep, that's science alright. Instead, he looks like a fucking mentalloid and gives the strong impression to simpletons that the American Diabetes Association has something to hide.
But don't imagine that Kip is done with pestering exhausted phone bank workers. He catches beef with the American Heart Association for their beef recipes, flagrantly showcased on their website. He spends time on the line talking to someone who, once again, doesn't deal with this because they don't know anything about it. It's possible that charity organisations have better things to do than field calls from single-issue cranks but chill.
Dairy lobby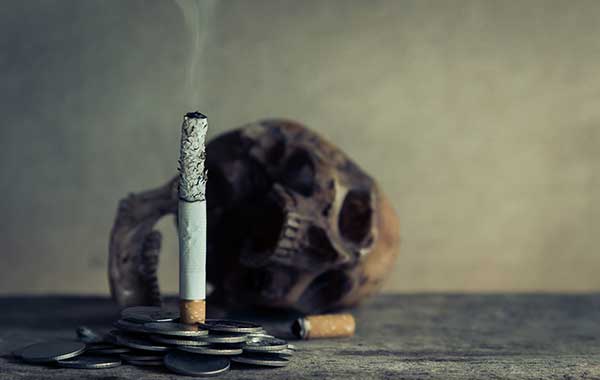 Soon enough, Kip has the dairy industry in his sights. Dr Michael Greger cites the Global Dairy Platform in 2008 and its mission to "neutralise the negative image of milkfat by regulators and medical professionals". The link is made with the famous and comically satanic tobacco industry "doubt is our product" memo.5 When the scientific truth (that you are killing your customers) is clear, all that is left is to muddy the waters. It's the Vladimir Putin approach where he "goes much further than just lying. The Kremlin has actively, through the concerted efforts of his propaganda machine, mounted a systematic assault on the very idea that truth itself can exist anywhere." 6 This is absolutely fair comment but when your own science and sources are dicey, it loses significant strength.
Baby, I got your money
Likewise, when Kip starts uncovering how charities are funded by food giants, there is some mileage in this. At the very least, there is potential for a conflict of interest there. But he overplays his hand and starts talking some crazy foul shit. On the non-profits taking money from meat and dairy he says, "This would be like the American Lung Association taking money from the tobacco industry." It wouldn't be though, would it? Is tobacco a good source of protein, vitamins and minerals that, when eaten as part of a balanced diet, can save your life? Dopey false equivalence undermines the point you're trying to make.
And if we're talking conflicts of interest, many of the participants in What the Health make their money promoting the benefits of a plant-based diet. John A. McDougall owns a vegetarian food company, Caldwell Esselstyn wrote Prevent and Reverse Heart Disease and Michael Klaper was the director of a vegan health spa. Pretty much everyone in this film loses out financially if veganism were declared unsafe, unethical or impractical. Does that mean they are lying liars lying? Nope, but unconscious bias works its magic best in the shadows.
Checkoff's gun
As so often before, Kip begins well when discussing USDA checkoff programs and their role in the blood sausage big meat shoves between the ass cheeks of the American consumer. Checkoff programs collect tax dollars from farmers, which then go into the research and promotion of their products. The programs have been responsible for such advertising Hall of Famers as "Got Milk?," "Pork: The Other White Meat," and "Beef: It's What's for Dinner", campaigns which all somehow sound like they were fronted by Troy McClure. That, it's safe to say, is bad news for animal welfare, consumer education and the environment. But, you know: dollar, dollar bill y'all.
Make them pay
So if it really is all about the bottom line, then how about we make the economic argument? You can absolutely make the case that crops are more energy efficient than meat and that sustainability is ultimately good economics.7 Kip though, fumbles the ball again. He says eliminating heart disease in America would save $48 trillion, three times the US GDP.
Ah but that's not quite the case, is it? People who don't die of heart disease have to die of something8 and that will almost always mean something longer, more debilitating and way more expensive to treat than saturated fat-induced heart attacks which are often fatal, often before people start claiming a pension. Make the moral argument and shit on the meat, dairy and tobacco industries all day but don't just pull a figure out of your arse, ignoring the obvious economic effects of an ageing population unable to work.
Pharma's weakly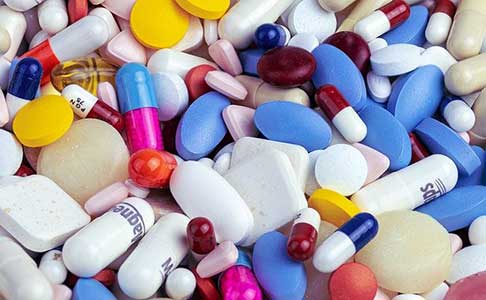 You knew that at some point we were going to get to the evils of Big Pharma and when it comes it's frankly a relief. Kip's takeaway is that the pharmacological giants love chronic diseases and only want to slang drugs to treat disease rather than invest in prevention. Dr Alan Goldhamer sees it as part of a sickness in conventional medicine in general. "You're guaranteed that if you follow your doctor's advice, you'll be sick forever, you'll never get well. That's the guarantee." So treating chronic disease is a bad thing? OK, boomer.
Now the pharma lobby is dicey and problematic for a million different reasons and for a good discussion of that I recommend Ben Goldacre's Bad Pharma. But Kip overstates, simplifies and obfuscates and in doing so makes a casual observer wonder what else he's dissembling about.
Fruit of the loon
Speaking of dissembling, What the Health makes the case that humans evolved to be frugivores. It's the position vigorously promoted by caucasoid psychopath Freelee The Banana Girl which by itself would certainly make you think twice. The argument runs thus: "Look at our canines, mate! Also: apes eat plants – I mean, come on!" So essentially it's the appeal to nature fallacy, one of the more elementary stumbling blocks you happen upon when you're learning to think. For an excellent surgical dissection of the omnivore/herbivore turd joust, read Vegan Biologist.9 It's another swing and a miss for our beleaguered documentary maker.
Urine trouble
That calamitous fucknut Tim Shieff shows up at the end doing his ridiculous leaps, gambols and handsprings. Tim speaks enthusiastically about his vegan diet and how it changed everything, improving his athleticism 100%. Kip nods approvingly, entranced by Shieff's ripped abs and pissy breath. This was approximately 12 months before Tim decided that the Earth was flat, vaccines give you brain damage and the only true veganism was killing and eating an animal himself. So maybe not the best advocate, eh? Vegans would love to airbrush Tim Shieff out of their history – as shitbird exemplars go, he has few equals. What they are less keen on doing is ditching the way of thinking that brought him forth in the first place.
Anecdotes cannot say what time may do
What of Kip himself? Surely all this impressive research means he's vegan? Apparently not and the reason is that he is strung out on cheese. Neal Barnard (author of The Cheese Trap) explains how the casein in the six kilos of cheese Kip eats daily is addictive due to casomorphin, an opioid peptide derived from the milk protein casein. Kip risks baby-on-the-ceiling from Trainspotting scenes if even thinks of reducing his dairy intake.
But Kip is nothing if not devil-may-care and he takes the plunge, going fully plant-based with the bravery of an actress going to Harvey Weinstein's hotel room without a firearm. The results will SHOCK you. If you're shocked by the totally predictable. Kip tells us, "within days, I could feel the blood running through my veins with a new vitality. Within weeks, I felt a transformation throughout my entire body and mind."
Hey, that sounds a bit familiar. Listen to Tim Shieff on his pre-vegan days. "Before becoming a vegan my joints hurt. After becoming vegan… my recovery time's non-existent. Little or no muscle soreness. I can run forever."
And then Tim Shieff after returning to meat eating. "My depression lifted, joints feeling a lot better, energy back in my body."
That's quite something. What does Rawvana have to say on turning vegan? "Because of this plant-based diet, I was able to overcome addiction like alcoholism and smoking cigarettes. I was able to gain a greater consciousness of who I am and my place in this world. It's just elevated my consciousness and body, mind, and spirit." Say, how did that turn out for you?
And then Bonny Rebecca upon turning vegan "My sinuses cleared, I felt like I lost a lot of weight, I was way less puffy, I felt lighter, I felt more energetic. I was really enjoying my food … I just felt so good being able to eat like large meals and everything was really good."
Fast forward a few years, she's at death's door. So this anecdotal placebo effect blood-running-through-your-veins bullshit is exactly what we've come to expect from these dopes who end up abandoning veganism and reverting to their previous diet.
Let a Hoe be a Hoe
I'm not surprised that Hoe Rogan had a field day with this one. There is so much low-hanging fruit for veganism's enemies, it should be used as target practice. There exists among vegans a belief that the ends justify the means, no matter what. The ethical and ecological cases for veganism are so strong that a few lies, misrepresentations and corners cut to bolster the health case won't really hurt in the grand scheme of things. Well, that's not how scientific truth works. Details matter and, yeah, sweat the small stuff. Because if you don't, I can guarantee you the opposition will and you'll look twice the dipshit you do now.
Footnotes