by Swifty Frisco
Your three-step guide to finding your vegan boyfriend
What up, skanks? You know, it's a funny effing goddamn world we live in. You try your best not to be a trifling hoe, be your best self, walk the ethical path, make choices that ease the burden of calamity facing the planet. And yet, and YET that selfsame finicky ethical bent never quite crosses over to the dating arena. A staunchly plant-based broad will exercise the most stringent of filters in her diet, fashion and makeup but when it comes to dudes she'll run around with some seriously dicey scrubs and frankly, in her less celebrated moments, every chump's a hump.
Now, Swifty is only human. Don't think I haven't been in the same predicament. Let me tell y'all something: it's a demographic issue. When only 3.2% of men are vegetarian and only 37% of vegans are men, you're already facing an uphill struggle. You know what they say about no good deed going unpunished.
FIND HIM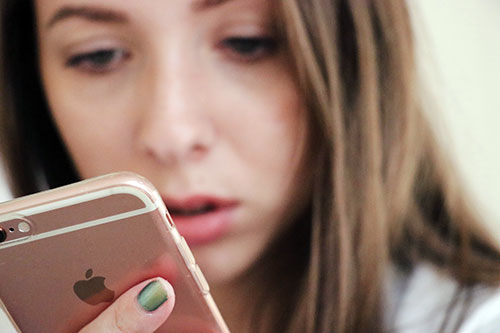 Half the battle is finding these knuckleheads. You can go to your bullshit Pilates classes, brunch with your bullshit friends, Friday drinks with your bullshit co-workers and still get less dingus than Liza Minnelli when she was bearding for Peter Allen. Because for the most part, these scenarios are giant clam conventions. You're drowning in a sea of oestrogen. We spend so much of our lives instinctively avoiding thirsty dudes (with hella good reason I might add) that we wind up retreating into comfort zones of female friendship and camaraderie. That's all well and good but while you're gossiping with the girls and strengthening your core, you're more backed up than the Santa Ana Freeway over Thanksgiving and your cooch is in danger of healing over permanently like the lame-ass septum piercing you got in college.
So, what's a moll to do? Woody Allen once said that 80 per cent of success in life is showing up and if nothing else that boy is an authority on getting them drawers. That's the first commitment you must make – to systematically put yourself in positions that increase your chances of success. Simple brute exposure gets you a long way. Don't get mad. Let's start increasing the odds in your favour.
Get online dating
Yeah, I know. Tinder is a cesspool; Bumble is a playpen and Plenty of Fish is an asylum. Welcome to Planet Earth. You know why there are so many douchebags on Tinder? Because everyone is on it. That's its greatest strength and greatest weakness, right there. Much like the great California Gold Rush of the 19th century, every bore, dipshit and mouth breather find their way on to Tinder with its promise of easy pussy for the incel herd. That 99.9 per cent of them are less likely to get touched than a dog smeared with flaming shit running through a mosque abates the procession not one jot.
But we know there are good dudes on there (because, as previously established, everyone is on there). If the stereotype that vegans are very quick to tell you about their lifestyle (and, keeping it a buck, it is), then the guy will probably tell you in his profile. And, let's be real, half the time you can probably tell from his profile pics. Tinder currently only allows you to filter profiles based on location, distance, age and gender which is quite the labia ache but it is what it is. Put in the work and the results will come. Diligence, persistence and liberal use of the block button are all virtues.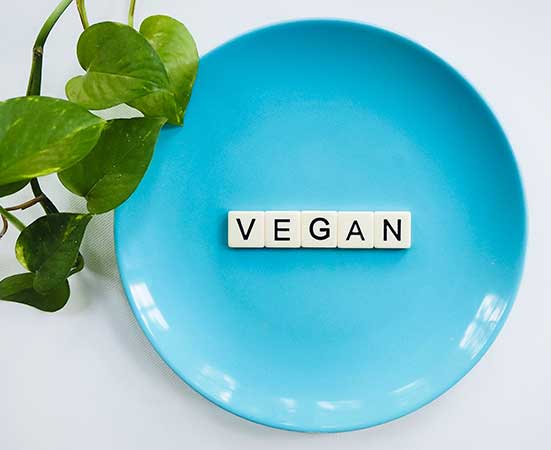 Attend vegan food festivals
If you're anything like your girl, you will have an instinctive mistrust of plant-based food events. A lot of needy dudes selling their bullshit cheeses at 3000% markup, enough leaflets to fell a rainforest and invariably some gump in stripy trousers playing the ukulele. That's before we even mention the wellness cranks. All of this is a bind yet it's a place you need to be if you're serious about hooking up. Firstly, approaching people is normal – low pressure and low stakes. You don't assume they're hitting on you; you don't assume you're hitting on them. And it will be crammed with like-minded men. Fair enough plenty of them will be dickless pieces of shit but that is the terrain you're working with. And bear in mind that the predator problem will be virtually zero. How many jackasses do you know who say "let's sneak into that vegan festival to get some of that good plant-based pussy"? It's a micro niche at best. He may even know how to cook. Do what needs to be done. Buckle up and hit that festival circuit like Chris Brown hit Rihanna – frequently, brutally and with absolutely no remorse.
Go to activism events
Swifty Frisco is not an activist. The only direct action she takes is when she punches your borefriend directly in the balls for putting moves on her. Nonetheless, if this is your bag then this is a potential goldmine for your dating goals. You're pretty much guaranteed veganism as a baseline with activist dudes unless you've joined the Animal Liberation Front and he's working for MI5 in which case what the effing eff were you thinking? Otherwise, fill your boots sister. Yeah for sure it's all about breaking the wheel, freeing the badgers and saving the planet but the foof wants what the foof wants and right now she wants liberating from the yoke of dying of atrophy.
Volunteer for animal charities
You'll have no doubt heard it said that only a chump works for nothing and on this we can certainly agree. Hear this, though: when you volunteer, you're not doing it for nothing. Multiple studies show that people who do voluntary work are happier than non-volunteers and this really shouldn't be surprising. It feels good when your actions align with your values and in this brackish swamp of a world, we take our transcendent moments where we can. That's before we even mention how you will have your pick of the volunteer schlong given that you're young, fly and a hellcat in the sack and most of the incumbent crones are old, busted and a shitsack in the sack. Female solidarity? Yeah, tell that to your muff when it explodes from loneliness. Real talk.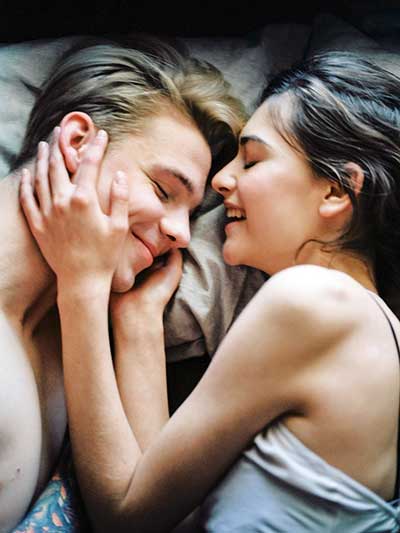 PUMP HIM
Seduction should be not too much of a problem, right? He's a man, you're a woman – that's pretty much all you need to know. Easy dick is in such abundance for chicks that we spend most of our lives fleeing from it or trying to extricate ourselves from situations directly related to it. If I had any shame in my game, I'd be kind of embarrassed to be writing about it. Fortunately for you, I don't.
But here's the thing. You still may have some work to do. Woke bros may share many of your values but taking risks, taking the lead and seizing the day? Not their strong point. You can whine like a prissy madam about how you wish it were otherwise but this is the world we live in. Yeah sure, easy dick is in abundance. But good dick? That's a little trickier or none of you would be here reading this you'd be out there riding it. More often than not it's going to be you who makes the first move. A horrible imposition? A burden too onerous to be borne? You're gonna have to ovum up, buttercup. Dropping hints and creating opportunities while batting your eyelashes ain't gonna cut it. Ask the punk out. If he has any sense, he'll be too terrified to refuse.
DUMP HIM
Wait, you spent all this time trying to get this man and now you're going to ditch him like Leonardo DiCapreteen ditches a girl the moment she qualifies for her provisional driver's licence? Actually, yeah you are or at the very least be fully prepared for that eventuality. If you found your forever fuckfriend then please take a step to the left to join the nausey couples line where you will be boarding the Good Dick Express bound for Smugsville, South Dakota and get the frupp out of our sight. But let's face it, by far the most likely outcome is that sooner or later son's going to let you down. That dipshit soy boy will do something dumb, get needy and weird or just run his mouth at the wrong time and piss you off. Now is the time to act. Just as you were the instigator you are now the EX-stigator.
But pump your brakes. Remember the not inconsiderable struggle you had to get this in the first place? Sure you do. So consider this strategy: you don't exactly dump him. That baby and bathwater routine is strictly for rookies. Wiser heads put the dick on retainer. He'll be going from your main squeeze to a bench warmer, from a daily necessity to in-case-of-emergency-break-glass. Call it what you want. He may grouse and gripe but he'll get over it. In the sexual market, dames have the advantage and the man who can afford to dictate terms is rare indeed. He's getting that pussy when you say so and no time before. If you are hitting that right in the first place he'll be grateful to even be involved in the conversation at all.
Conclusion: do as you're told
Bottom line? It ain't no picnic being a cooze. Follow these steps though and you have every chance of doing it with ethically-aware male company. Doubt me, deny me or deviate from the programme and you can GTFO. You're dying alone. Get over it.
I've been Swifty Frisco and you haven't.
Later, bitches.