Happy Valley
With Piers Morgan stuck in a to-the-death turd joust with pretend meats and Sexy Vegan being persecuted for his beliefs, specifically the belief that it's okay to film his pitbull tossing his salad, it is clear that any media investigation of veganism is likely to attract many of the country's deep thinkers. So it is with a hearty hurrah and a shimmy that we usher in Veganville, where Royston Vasey meets Portlandia and discovers that they have absolutely nothing a lot in common.
The BBC send four vegans to Merthyr Tydfil to school the ignorant carnivorous Welsh on the depravity of the meat industry. It has the feel of Sally and Franklin Hardesty heading down to Texas to see how old grandpa is getting on, a feeling confirmed by the narrator. In Merthyr Tydfil, we learn, "eating meat is not just a meal, it's a way of life". The town sits in the heart of the meat and dairy farming industry like a giant shitting Buddha, mute and indifferent to the screams of tortured animals, coronary heart disease and impending eco-apocalypse. Good people, though.
The goal of these swashbuckling renegades? Turn as many drooling locals vegan in three weeks as possible. It's a thankless task and the stakes could barely be lower.
In the name of all that's holy, let's meet these heroes while we all still breathe the same air.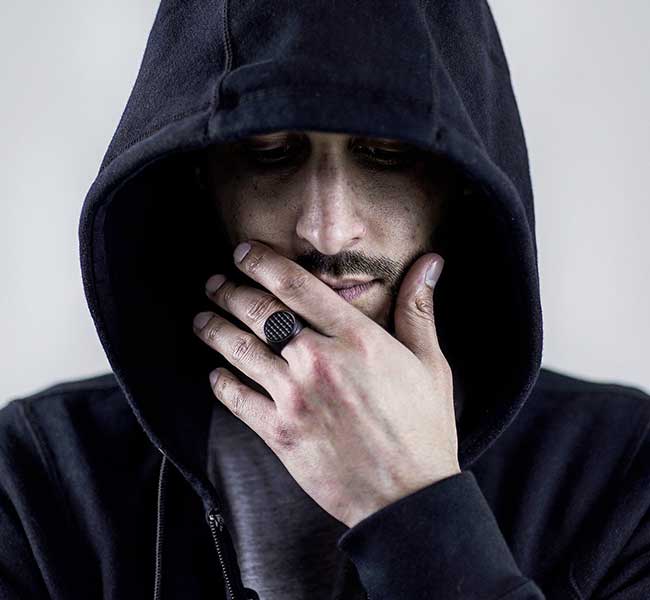 Rikki Lemmon
Professionally wacky, Rikki has spent time appearing on Paddy McGuinness dating show calamity Take Me Out but has recently carved out a niche as a food vlogger. After literally minutes of sincere thinking, Rikki has taken up arms against hardcore vegan activists. You know the type – shrill, condescending, Australian…
Joey Carbstrong
Shrill, condescending, Australian Joey is a moderately well-known vegan activist, fleeing like a little bitch from the forest fires raging in his homeland. Like all Australians, he is a filthy convict and his angry and aggressive media appearances have seen him labelled as angry and aggressive. Like his compatriot criminal, Freelee The Banana Girl, Joey favours a fair dinkum confrontational approach to all bludgers yet to see the herbivore light. There is immediate tension between him and Rikki as they silently acknowledge each other as the only serious competition as the biggest nause on the show.
Jodi Anderson
A nice valley girl from Caerphilly, Jodi juggles being a single mom with managing her vegan food business Govindas Foods. Her softly-softly approach chimes more closely with Rikki's even if she would palps hopscotch onto a dual carriageway to avoid her in real life.
Dan Sheppard
Much like us, 51-year-old truck driver and part-time actor Dan doesn't seem to know what he's doing on the show but one way or another he's determined to find out. Dan is from Oldham which is best known for Christopher Biggins, Cannon and Ball and its world-class grooming gangs.
The four live together in a big house like The Monkees where fake drama will be manufactured like fake beef at a Greggs factory. Early sorties into the town are promising. Rikki visits a local hair salon where the owner and head stylist are sympathetic to the vegan cause. The clientele, though, explains that the endemic meat dickriding around these parts is really about supporting local businesses. "Look you, we just really bloody love killing animals, isn't it? HAVE YOU GOT THAT? DO YOU HEAR ME????"
Seems like they might have their work cut out – kind of the whole point, I suppose. Rikki hugs everyone as she leaves. In fact, she looks like the kind of person who would hug the guy she just sentenced to die by firing squad while promising to add him on Instagram.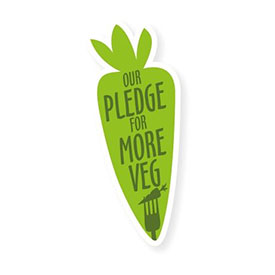 Close to the pledge
With no time to waste, the four establish a pop-up HQ in the middle of a shopping precinct. The aim is to tempt the public in with free nibbles then get them to pledge to some kind of vegan activity – some to go vegan for a single meal, some for a single day, some for a month, some for life. Each one is as worthless at the last which is to say utterly, implacably, immutably.
Nonetheless, the gang throw themselves into the task with abandon as gay as the economics sophomore you were unwittingly bearding for in your first year at uni. Rikki gets together some vegan cakes and the boys source some vegan beer while Jodi pours 70% vodka down Rikki's yap in the vain hope of stopping her talking. It is not long before the public pour in, enticed by the prospect of freeloading, no-tails and TV cameras. A local wreckhead assures Dan he's totally on board as he guzzles four bottles of beer and pledges to go vegan for a whole day. "Is heroin vegan, just asking like?" he wonders, pocketing some cutlery.¹ "That were brilliant!" says Dan, for whom missing the point is more of a vocation than a hobby.
Rikki's two hairdressing bezzies arrive to polish off a cake each and scribble down a pledge for one month of plant-based eating before diving straight into Nando's for the Foot-Long Meat Mix Spectacular. It's going incredibly.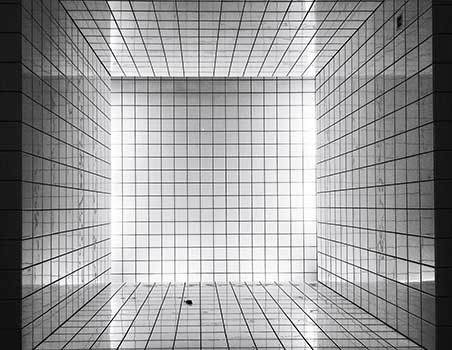 Crazy motherfucker called "nice cube"
Joey is understandably sceptical that any of these completely unverifiable pledges will be kept. Glaring with ill-disguised contempt at Rikki, he can barely stand to be in the same room as this nonconfrontational bullshit. It's been hours since he offended a stranger and he is getting antsy. He gets his way the next day where some all-caps ACTIVISM is planned. The gang will team up with Cardiff Vegan Action for a Cube of Truth. For those of you not familiar with the Pube Of Truth (and there must be some) it's where V for Vendetta cosplayers publicly screen footage of animal abuse from the agricultural industry. It's shock-and-awe for people who found the 2003 Allied invasion of Iraq not at all to their liking.
Burger ming
Rikki has a face like a slapped arse when this is suggested. It's not surprising. Because Rikki has a dirty secret and it's not her banging a millionaire oil baron. She reveals that she works in a burger van. Not a hipster seitan and jackfruit patty pop-up – a salmonella-baiting cow death truck run by her mammy. This goes down like a hog roast rolled into Eid celebrations. Joey is all "I knew it!" while affecting non-judgemental acceptance. In the back of what passes for her mind, Rikki feels there may be, I don't know, some kind of conflict between opposing the meat industry and actively promoting it every day? It's a galaxy brain mind-blower that everyone retires to the cubicles to contemplate in silence.
That Pube Of Truth won't promote itself however and Jodi and Joey appear on a local radio show to do just that. The problem is they do it without mentioning Rikki or Dan and this causes major ructions in the group and by ructions I mean Rikki gets a sprained vag at not being the centre of attention for 30 seconds. She sulks in a hot tub drinking wine and contemplating how many dead animals she will flip with her mammy that week.
Legume, you chased the day away
When the Pube Of Truth gets underway, Joey freaks people out with his video nasty laptops of doom while Jodi travels back to HQ and apologises to Rikki. The apology is summarily accepted and the girls bond over being young, vegan and semi-attractive in a world that is perfectly fine with that.
Back at the Pube, a gigantic fat psychopath accosts Joey about pulses causing his gout. "I'm not having it!" he says, clearly not having it. What the 'it' in question is not clear but as the fat boy hobbles off to his inevitable early death, what is clear is that rubbing people up the wrong way comes as naturally to Joey as breaking the law. Still, no one can say that the Pube Of Truth is not having an effect. The worthless pledges pile up like the skulls of slaughtered bison on the American plains. If pledges were horses, dipshits would ride to paradise.
White van plan
Their final stunt is running a burger van at a football match. This time it's the Rikki and Jodi show – the double threat of Rikki's business savvy and Jodi's corpse handling experience forming a formidable pincer movement on the unsuspecting public. The burgers are served up forthwith and free of charge, the girls only telling the punters the burgers are vegan after they have taken a bite, thrilling them with the incredible news. The football team lose but veganism wins. "This is every bit as horrific as the meat burgers we pay good money for every week!" says a satisfied customer. It's bear hugs all round as the week ends on a high. The Week 1 nause scores are Rikki: 7, Joey: 10, Dan: 4, Jodi: 3.
Episode two apparently introduces plant-based manlet bodybuilder Korin Sutton. Can this half-man bridge the divide in the camp? Let's hope not.