We didn't start the ire
Anger is an energy
So, you're a regular person who's just endured an angry tirade from a vegan. What's up with that, man? They called you a hypocrite for identifying as an animal lover when you feast on the carcasses of dead children. They pronounced you a chump for ordering the jerk chicken, knowing as you must that it was caused by crushing live chicks to death. They said you were a punk for humble bragging about your support for no plastic straws while implicitly supporting the 46% of plastic in the sea through your consumption of fish. My GOD, they were rude.
What you even know about me?
Don't they know that you're a good person? Don't they know you did Veganuary this year? Don't they know that you've been a vegetarian, pescatarian and flexitarian at different times with varying degrees of success? Don't they know that you bought The Big Issue off that guy by the underpass every week for the longest time before he tried to jam his hand up your skirt and you ran off like Florence Griffith-Joyner pursuing a truck full of PEDs? You've always voted Labour (apart from a brief flirtation with the Lib Dems in 2011), used that eco-razor for a while, signed all the petitions (except the one about Remembrance Day as you're not really sure on your position on the poppy), shared all the Facebook posts (not the Russell Brand one because it's Russell Brand ffs), diligently recycled household trash without fail, year in year out. And this is the thanks you get? What's up with these people?

Did a vegan hurt you?
Zealots gon zealot
It's all so emotional
Farms make you mad
Veganism is easy
Imbeciles target vegans
Death says "I love you"
We're all the same
Yeah, right!
Yeah, they kind of suck
You're not alone. If you thought that being a vegan was all being chill and passive, then there are probably a few memos we didn't CC you on (sorry about that). Veganism will always attract zealots. Very often it isn't so much the case that the adoption of a vegan lifestyle causes anger, it's that the angry go looking for causes that will fuel their addiction to rage. The puritanism and asceticism many find in a plant-based diet are seductive. In an uncertain world, moral clarity is a hell of a drug, all the more so when you don't realise it is one.
Vegan loons are a problem
Put yourself in the position of a recently converted vegan. It's all so very new. What are these strange new emotions that hijack your brain whenever the subject is raised? There's a powerful sense of superiority, an unyielding feeling of purpose and, most worryingly, a nameless rage that threatens to consume all rationality. Some find effective ways to parse these emotions and regulate them like Warren G but others? Struggle harder than Oscar Pistorius when he has to explain what that dead blonde is doing on his staircase. So, as your girlfriend was forced to ponder the first time she cheated on you, we ask: where do these intense feelings come from?
Factory farming is rage inducing
Occam's razor is liberally used in these parts and the simplest explanation in this instance is that veganism addresses fundamental injustices that are prone to make a fella cranky when he considers them. Factory farming tortures animals and our consumption of meat not only supports that but ensures it. Crops consumed by livestock contribute massively to global warming, drought, famine and disease. That may seem a little extreme and all a bit Book of Revelation but those are the facts. The dairy industry is barbaric and contributes to antibiotic resistance, bringing death and misery to millions of animals and humans.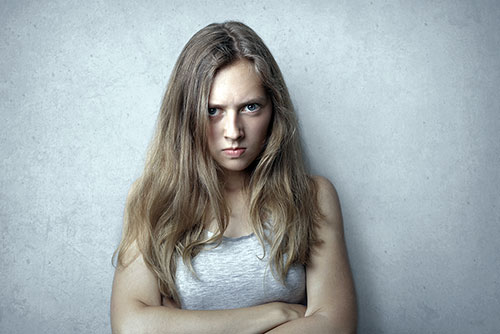 Taking that all into account, the effort required to sign off meat and dairy really ain't all that much so once you've taken the plunge, it's tricky to understand why everyone isn't doing it. In fact, the more decent and switched-on a person seems, the less likely you are to cut them some slack. "She stared into the gaping maw of unnecessary cruelty, saw a simple way to stop contributing and simply said 'nah'. Has a more coldhearted bitch ever walked the earth?" You feel me? You can almost take it as a compliment, that you are seen as not beyond redemption. Not that it is likely to seem that way, particularly when you've been pummelled by a preachy Vulcan.
There is a paucity of social skills among the plant-based
It's a simple empathy deficit on the part of the vogons. It's very easy for them to forget that they were once you, a good guy meat eater, doing their best in the world, trying to be kind, haphazardly, imperfectly. Many need to work on that because they have the memory of Oliver North during the Contra hearings, the self-awareness of Ivanka Trump during the G20 summit and the social skills of Donald Trump, well, anywhere. It takes a certain amount of cognitive skills and emotional marshalling to corral the anger you feel and transform it into measured discourse.
Seeing the situation from the other side's point of view is the key but too many just slip into the simple trap of aggression. I could murder them when they do that. Whacking more-or-less decent people over the head with their shortcomings makes you look like a schnook, a buzzkill and kind of a cock. There remains a percentage of vegans who just don't get this and it damages the cause every time they don't. Here's the thing though:
Vegans get a lot of shit from dumb asses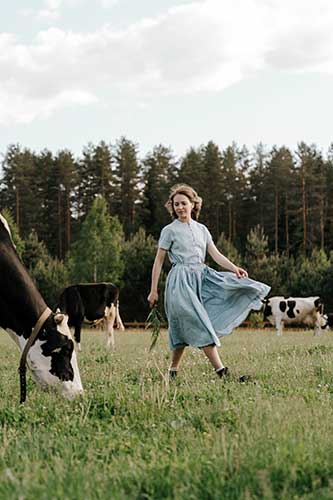 Constantly. Seriously. You'd be surprised. While there is the well-established (and not entirely inaccurate) cliché of the vegan desperate to tell you he is vegan, this is as nothing compared to the brigade of emotionally crippled needy dudes desperate to tell you of their antipathy to veganism. One Joe Rogan podcast with some bro science crank and they are suddenly an expert in nutrition and absolutely everybody has to hear it. If you think being forced to engage with semi-literate hogs on subjects they are too thick to understand is not rage-inducing then please walk a mile in my shoes or the shoes of anyone who's had "where do you get your protein from then?" or whichever lackwitted Curious Orange question of the day is bothering them.
So while The Savage is keen not to blame the victim here, you're going to have to shoulder some of the blame yourself. Or at least acknowledge that your brethren contribute significantly to the toxic brew from whence rage explosions come forth.
Red pill or blue pill – you can't choose both
Cognitive dissonance is a motherfucker and simultaneously holding the belief in yourself as an animal lover while viewing real-life videos of animals being tortured and slaughtered for your pleasure is never going to be comfortable. Veganism as a concept and visible vegans in your life is a reminder of that, so even your regular common-or-garden vegan who isn't really doing that much to offend can be experienced as annoying. The instinct is to go on the attack. Nobody likes a puritan after all and the implicit critique of your moral shortcomings which their very existence provides is too noxious to be borne.
Murder (with love)
You'll want to bear in mind too that for many people meat consumption is wrapped up in family, culture and religion. Eating meat is a way of saying 'I love you' and what kind of monster could have a problem with that? A rejection of meat is in many ways a rejection of things fundamental to a person's identity. And not just rejection on aesthetic grounds, like you're not so crazy on those chicken skewers, it's a position that the entire practice is immoral, toxic and insupportable. That falafel chewing skank just basically said your lovely old grammy is causing global warming? Burn the witch! You will, I hope, concede that these particular challenges that an omnivore will face make for a spiky antagonist.
Come together, like your girlfriend and [anyone but you]
The Savage wants to bring people together.1 He sees that there is good in everyone2, carnivores3 and vogons4 alike. The important thing to remember is that there is no essential difference between us.5 All of us are evolving in the same direction6, towards a heightened consciousness Vedic philosophers call pure knowledge.7
1 Just keep away from me, you god-awful freaks.
2 Fuck right out of here. The only thing "good" in you is your immediate exit.
3 Don't you even look at me, you dog-murdering skunk.
4 You idiots can eat a dick as well – never liked none of you.
5 I can think of, like, 1300 essential differences between us off the top of my head you ratchet.
6 Motherfucker, if I ever see you "evolving" in the same direction as me, you will quickly find yourself devolving into an early grave.
7 You subhuman hippy filth. The only time I'd estimate your consciousness being raised is when I pop my glock in your mouth and "lift your thoughts".