Do you even lift, bro?
Week two in the Merthyr Tydfil house of horrors and cracks are beginning to show. With tensions high, the very last thing the group needs is a 4 foot 2 bodybuilder with a bug up his crack but they are shit out of luck because that's exactly what they get. Korin Sutton claims to be 5 foot 10 but with even stumpy Joey towering over him, it is clear that this is a big pile of balls. Korin is all right actually. I just think manlets are funny. When will they learn? When? WHEN?¹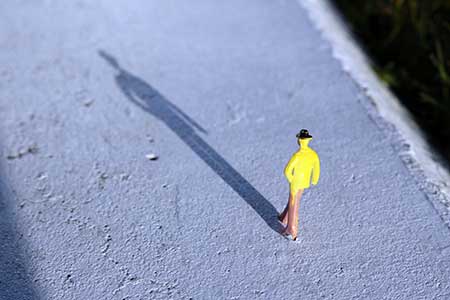 The group know that another housemate is arriving but they have no clue who it is. Jodi voices her concern that the new vegan will be an old unattractive male with a shit face and declining fertility. When Korin walks in, they are briefly starstruck, believing him to be Gary Coleman from TVs Diff'rent Strokes. They are quickly disabused of this notion but, despite his diminutive stature, Korin immediately establishes himself as the alpha male of the group. During his military service, he ripped apart Taliban troops with his bare hands which is weird because he was serving in Iraq at the time. Bear in mind also that Dan and Joey have a combined T-level of 10 ng/dL and are asexual in all but name. The pecking order is confirmed and no one is in any doubt that Korin is the chief pecker – the peckerhead, if you will.
Let's talk about sets
Unfortunately for the girls, Korin has a girlfriend, in all probability one who has seen the inside of a gym this century. Jodi and Rikki look sad, as well they might. Tread Caerphilly, Jodi! Looking like he just stepped out of The Game Changers, Korin is a walking advert for plant-based power athletes. Joey starts salivating like Goebbels at the propaganda possibilities. Korin is sent to the MuscleworX Fitnessgym where Connor, a likeable enough larrikin shows him the ropes. It turns out there's a bodybuilding competition coming up – might Korin like to attend that? Oh, you try and stop him.
Crime pays
Back at the house, Joey wears his VEGAN beanie and DEFEND ANIMALS vegan sweatshirt with all the subtlety of Natalie Portman-bothering half-man Moby's VEGAN tattoos. With his ear to the ground like a Native American listening for buffalo, Joey discovers there is a vegan vigil being held in Merthyr. Trucks on their way to a slaughterhouse will be stopped so vegans can make eye contact with cows and tell them they are really sad about what's about to happen to them. If that doesn't raise bovine consciousness I don't know what will.
Joey takes time out to talk about his non-vegan violent gang past. He was dropping bodies like a villain's supposed to, punching dags in the balls just for fun and running wild with the likes of Alphonse Gangitano, Andrew "Pope" Cody and Toadfish Rebecchi. "It was a very negative environment," he confirms. "I took a look at my life and wondered: what would be even more annoying than being a three-time felon? The answer was right in front of me – become a vegan activist."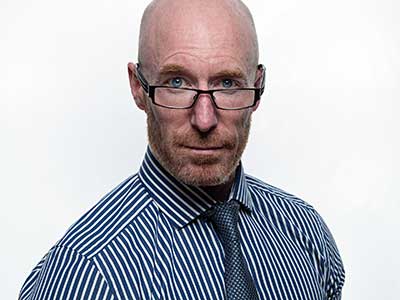 Dan! Dan! Dan!
What about Dan though? What do we actually know about this baldy northern enigma? Let's dig a little deeper. Dan nurses a private pain – a shit teenage son who feasts daily on the carcasses of slaughtered animals. "'Appen I don't know what to do," he says, crying like a little bitch, "I'm at my wits' end". He FaceTimes his boy in a life-threateningly dull conversation that both parties forget the instant it finishes. We are still not sure how Dan ended up in the house or why anyone cares.
Not that that stops him in his new activism. He heads down to a housing estate to talk to some young men about the same age as his son. He collars three lads in the local watering hole. "You're tidy but you get vegans on Instagram who absolutely piss you off," says one and you can't really argue with that. Dan invites the young herberts to a vegan barbecue and once again the combination of free food and no obligation proves to be a winner.
The art of persuasion
Over at HQ, Joey tries to persuade Jodi and Rikki to attend the vigil. Taking footage of the animals about to be slaughtered and sharing it on social media to let the Merthyr massive know that this is being done locally isn't the worst idea in the world. It may even be a good idea but there's something about Joey's thousand-yard stare and funeral director tone that would make a threesome with Daenerys and Margaery Tyrell sound like something to swerve. Like the gout-riddled fat boy in episode one, they will not have it.
Rikki in particular has resting cuntface on during the segment. Drawing on every ounce of wisdom gained during her degree in whatever psychology, Jodi believes she has got to the nub of Rikki's cognitive dissonance. It's the burger van thing. Flipping burgers and veganism just don't mix well. In her heart, Rikki knows the two can't coexist but struggles to find the solution. "I dunno, my brain's a bit fried, to be honest". Onions and mustard on that?
Free market
Playing the yang to Joey's cunty yin, Jodi decides to take a charm offensive to the belly of the beast – the Merthyr Tydfil farmers market. It may be a local market for local farmers but Jodi sets up to give away their shitty vegan shepherd's pie kits on one of the stalls. Being from the valleys and a member of the working class, Jodi impresses the indigent carnivores by resembling a functioning human. Despite giving less of a fuck about veganism than Prince Andrew gives about an American teen's hymen, they queue up to take the packs and sign pledges as worthless as Billy Cudrup's marriage vows.
Even Joey has been carefully studying the interactions of homo sapiens and while his fake social skills would not survive serious scrutiny, they are enough to gain an invite to a farmer's home. "Why yes, Mister Fox, I would very much like to show you around the henhouse." Farmers. Will they never learn?
In a barbie world
Lloyd, Andrew and Liam, the lads from earlier, arrive for Dan's barbecue. Being from the north, Dan fatally misunderstands the BBQ concept. The boys may have reasonably expected an outdoor charcoal grill, a beer cooler, charred veggie skewers and inept forced conversations about association football. Instead, he leads them to the kitchen and serves up some fake chicken curry. Two of the boys are all "it's not bad, that" but as they mooch around the house looking for valuable items to steal, it looks like Dan's message may not be fully penetrating. In a resounding last-minute coup though, he uses the power of awkward silence to garner three meaningless non-binding pledges to go vegan for a WHOLE DAY. It is literally impossible to understate the lack of importance of this moment.
Who wanna come test?
Korin meanwhile has entered Mr and Mrs Wales, a bodybuilding contest with his new buddy Connor and it's only marginally less homoerotic than that sounds. The bloodmouth rasclaat Connor finishes second while the distinctly non-Welsh Korin gets an honorary prize for turning up. Will Connor now go vegan? No, of course he won't. Korin tries to health shame him by citing the lowered life expectancy of bodybuilders. Not a doctor or anything, but that might be the roids, opioids and depression brought on by a life of failure to reach the top shelf at the supermarket that plagues every bodybuilder? Connor seems pretty set in his ways but Korin manages to get seven other bodybuilders to take pledges as worthless as Paul Gascoigne's biannual "Right, that's it – no more booze for me!" statement.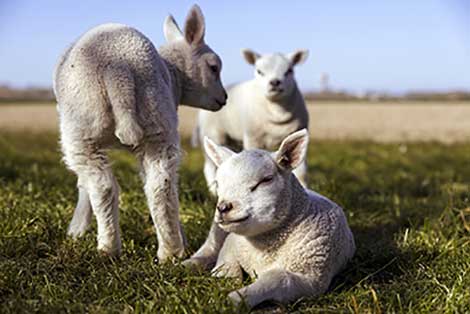 Don't have a cow
Jodi is crying the morning of the vigil. She's obviously not comfortable with being there. But fuck it – off to the abattoir it is! A shit-smeared cattle lorry rattles by as they film.
"Faeces and blood, piss and fear," says Joey with uncharacteristic poetry.
When the death-truck drivers refuse to stop voluntarily, the gang stand in front of a sheep farmer's vehicle, forcing him to halt so they can talk to the animals. The unfortunate sheep are forced into conversation with the vegans.
"Hello beautiful," says Joey.
"Please let me through," says a tired ewe to camera "One more minute of being patronised by this shitbird con and I swear to Christ, I'll cut my own throat."
"Oh look it's the burger van bitch," says a sassy ram as Rikki approaches. She wanders off in tears. Dan is quickly blubbing too. Joey is delighted and not solely because he is sexually aroused by the sight of tears. He privately nurtures the hope that this will radicalise the group for the coming offensive ahead. The journey into the heart of darkness has begun.
Cancel culture
But what you gain on one side of lamb, you lose on the other. Like an 11-year-old trying to outrun her father, word travels fast in Merthyr Tydfil and news of the confrontational tactics of the vigil have rattled cages, ruffled feathers and put noses out of joint. Disrupting the food chain today, what comes tomorrow? Pipe bombs? Kangaroo courts? Summary executions? Three farmers withdraw their invitations to Jodi and all diplomatic relations are broken off until further notice.
When Jodi confronts the group about it she is mad as hell and keen to scapegoat Joey but it doesn't go quite like that. She can no longer rely on Rikki as an ally as, having learned that sheep exist, she has gone full ALF. Dan too, is starting to question the softly-softly approach. Don't ignore the victims, says Joey but Jodi is starting to feel a bit victimised herself. She declares herself intimidated by their polite disagreement. Her dream that vegans and farmers might one day find common cause is shattered.
Where do we go from here? Find out next week on the bloody finale of Veganville.
¹ Manlets never learn.